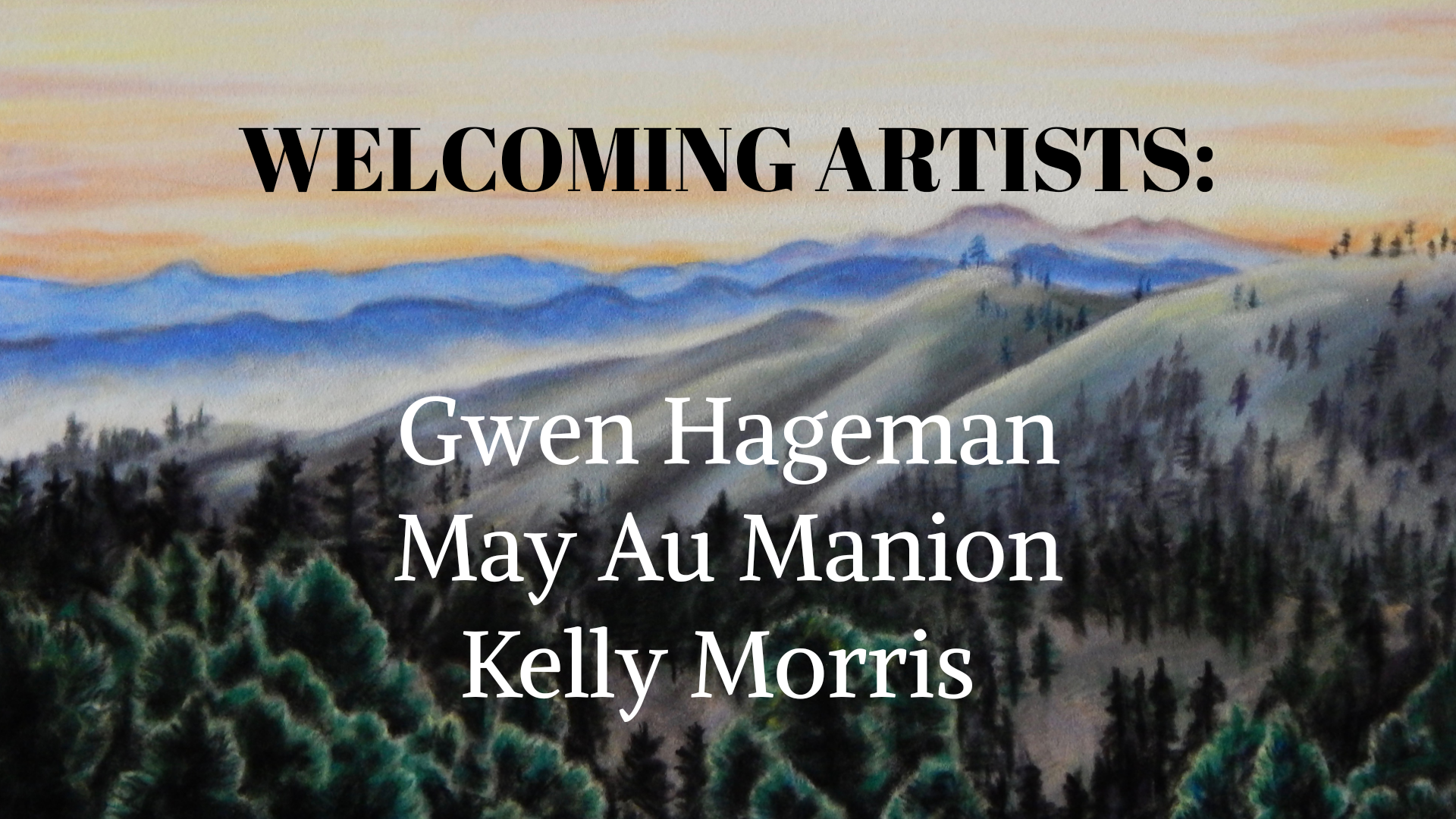 Join us at -sole sisters- Friday, November 2nd, from 5-9pm as we welcome Guest Artists:  Gwen Hageman, May Au Manion & Kelly Morris.  

Gwen Hageman is an accomplished painter in oils, pastels and watercolor. Her key themes are seen as "A private response to people and beauty."

She taught publicly and privately for a number of years and has a degree in art and history as well as a Master's Degree in Education. Her work has been displayed in local galleries and in private homes. She lives in Helena, Montana and at this time enjoys finding "glorious local landscapes" to paint as well as writing fantasy books for young children.
The Art with a Purpose captured not just my imagination, but my heart. I worked with teenagers as a teacher and mentor for many years. Throughout my years I have heard private stories about sexual abuse. None is as sad or as gripping as the fate of those trapped in sex trafficking. I am excited to think that my art can make a difference in the lives of children. 75% of proceeds from my art sales will be donated to organizations that fight sex trafficking.

May Au Manion of MT is the co-founder of "Art With a Purpose" where 100% of profit from the sales of the fine art is donated to support non-profit organizations involving the rescue of children in the sex-trafficking trades. 

Manion is a figurative painter working life-sized in oil and pencil. This year, she is introducing her "Small Works Series." highlighting local Montana landscapes. 

Her works have been shown in CA, NV and MT, receiving awards from local, regional, and international juried shows. Please visit www.artwithapurpose.org 


Kelly Morris lives in Townsend, MT with his wife, Lori. He has combined his long-time love of the outdoors with his love of photography, focusing on wildlife and landscapes. Much of his photography is taken in Broadwater County, where he has lived since 1991.