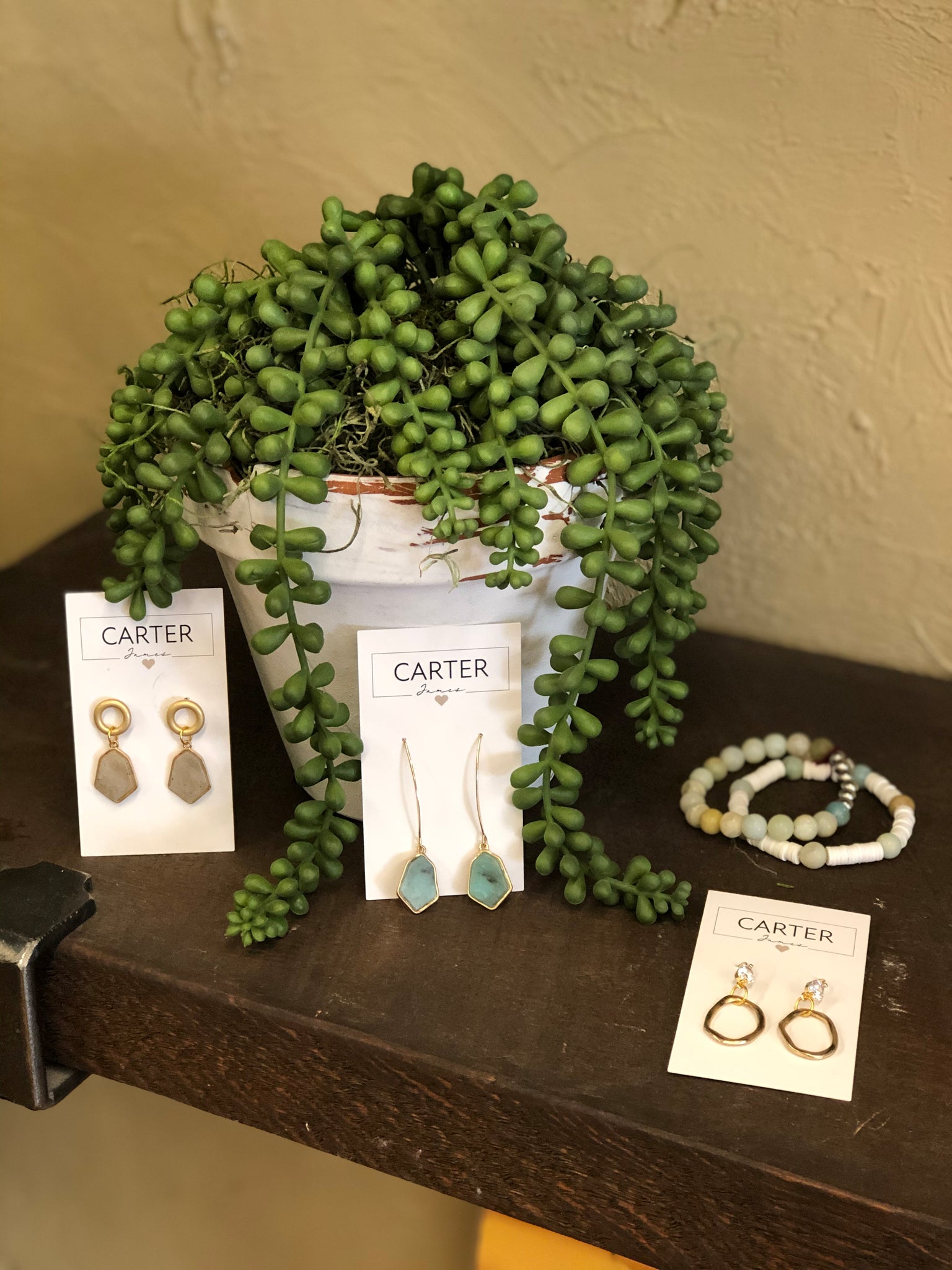 april's monthly featured artist: carter james jewelry
"when the pandemic hit and my salon was forced to shut down, i was searching for some sort of creative outlet. a fateful trip to the store led me to a jewelry making kit, i got the kit for me and my daughter carter to do together. after making a few bracelets i realized how much i enjoyed making them, it was then i decided to continue making jewelry. soon after the day with my daughter carter james jewelry was born. i love creating unique pieces and different styles for everyone's taste. i have always loved my job doing hair and using my creativity to help people feel better, i get the same excitement about making jewelry now. i hope everyone can find something they like and I appreciate you visiting carter james jewelry."
XOXO Jordan
this month shop carter james jewelry at -sole sisters-.