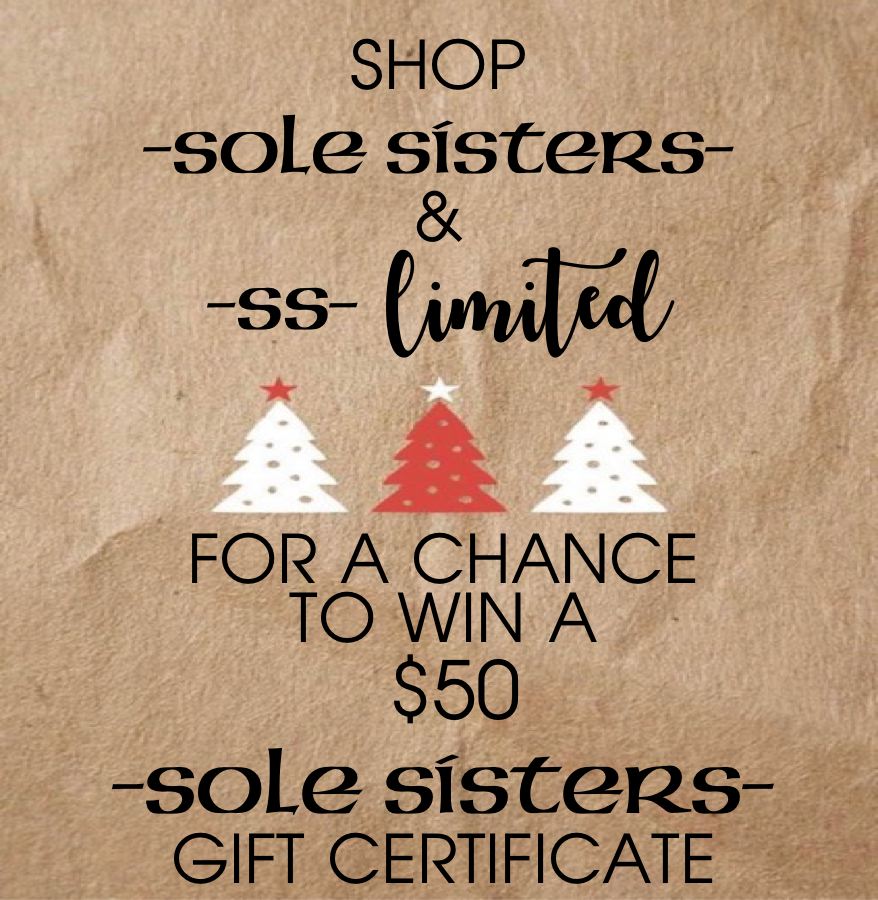 Black Friday @ -sole sisters- & -sole sisters- limited
That''s right, it's going to be a crazy day Downtown with -sole sisters- featuring some "don't miss" steals & deals and a 1st time Pop Up store for -sole sisters- limited!
-sole sisters- will be offering sales throughout the store on some of your favorite brands & items.  Save today and get your items gift wrapped for Free too! 
Then, step on over to the Lion Building and shop -sole sisters- limited Facebook store Friday & Saturday Only!  (Located across from the Hub Coffee Shop, in the former Sugar Salon space.) That's right, this is your chance to touch, try on and purchase some amazing clothing, all under $50!  Sorry NO GIFT WRAPPING here, you'll have to create your own Holiday magic on these items:)  Also, ALL SALES ARE FINAL, CREDIT/DEBIT CARDS ONLY - NO CASH/CHECKS ACCEPTED.
Stay late tonight while we all welcome the Parade of Lights!  We'll be open until the Parade passes. We'll see you all Downtown for an amazing Black Friday!