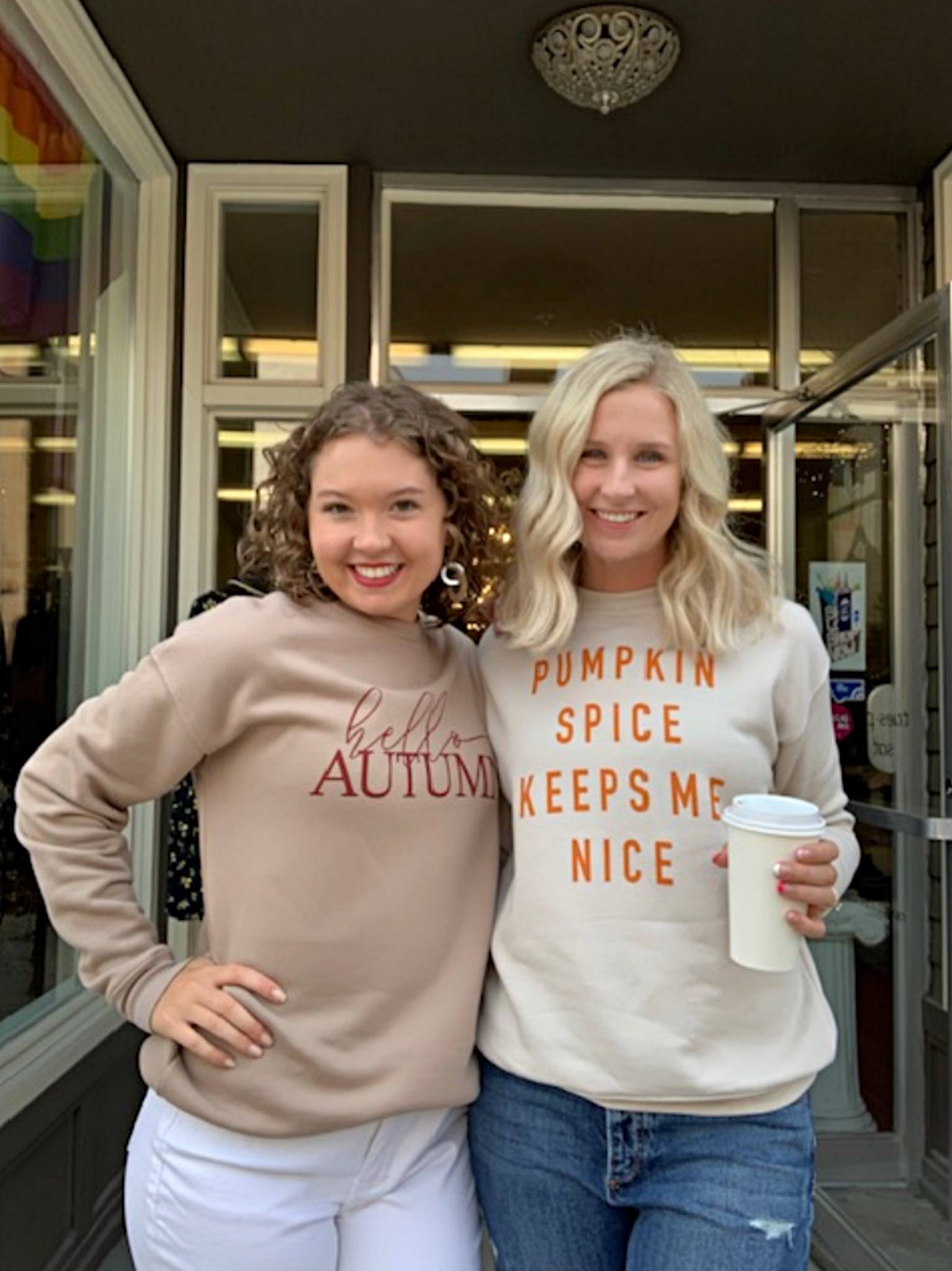 oh, the bittersweet end of summer! we sadly say farewell to two of our summer crew, sidney and brooke.  sidney has headed back to school to continue her education in nursing, while brooke is also back to school, as a special education teacher. it has been a joy having these two here with us this summer! 
as fall approaches, we look forward to sharing our other amazing team mates: marta, veronica, maria and eileen.  you'll find them throughout the store this fall, welcoming you in and showing you our best goodies we have to offer! 
also, this week, we have a couple new faces joining our team! we will formally introduce them via our social media, and we look forward to them coming on board!
so with that...good luck students, good luck teachers, welcome new team mates and thanks to those that keep returning and those die hards that never leave:)
happy fall ya'll:)