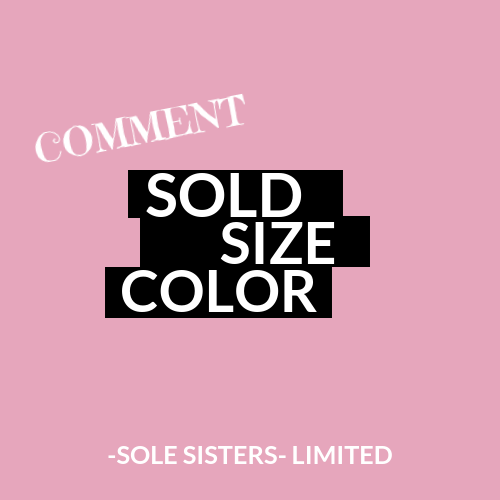 join -sole sisters- limited & shop more styles!
did you know you can shop with us on our private group page on facebook? look us up under -sole sisters- limited and JOIN! that's right. we offer another collection of trending styles in tops, sweaters, dresses, pants, skirts, rompers, etc...well you get the idea. we post each day, throughout the day and take Sundays off. after all, we all need to rest, rejuvenate and give thanks. we offer FREE shipping on every order, no matter where you live in the US and do our best to keep these prices under $50 when we can! don't forget to watch for give-aways we offer each month at random!
purchasing is as simple as:
  1.  registering here: https://solesisterslimited.commentsold.com/   (make sure you turn on "messenger" in order to receive invoices/notifications)
  2.  see something you like?  comment: SOLD, SIZE & COLOR you want
  3.  open the invoice, choose SHIP or PICKUP, and PAY YOUR INVOICE
that's it! you're set, and your sweet little package will be on its way to your doorstep, or waiting at our store for pickup at your convenience! so, join our group, shop from anywhere and save on some amazing apparel we've hand chosen just for you! watch for our "LIVE SALES" coming later this month! we can't wait to style you this summer with -sole sisters-!