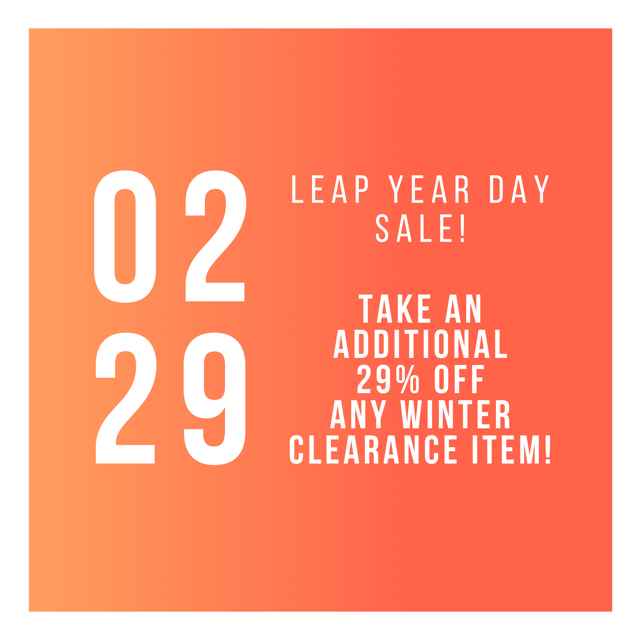 it comes just once every 4 years, and tomorrow's the day!  we want to celebrate with you and share in a "leap year day" sale!  everyone likes that right?
saturday, feb 29th,  bring in any gentle used handbag or wallet and receive 25% off any in-stock handbag or wallet! we will donate all the incoming handbags to a great organization here in helena, CTI, Career Training Institute!
not only can you upgrade your handbag this weekend, stop in and receive an additional 29% off any of our sale merchandise! it's a one day only sale, so make sure you don't miss it!  we're open tomorrow from 10am-4:30pm.
happy leap year day everyone!