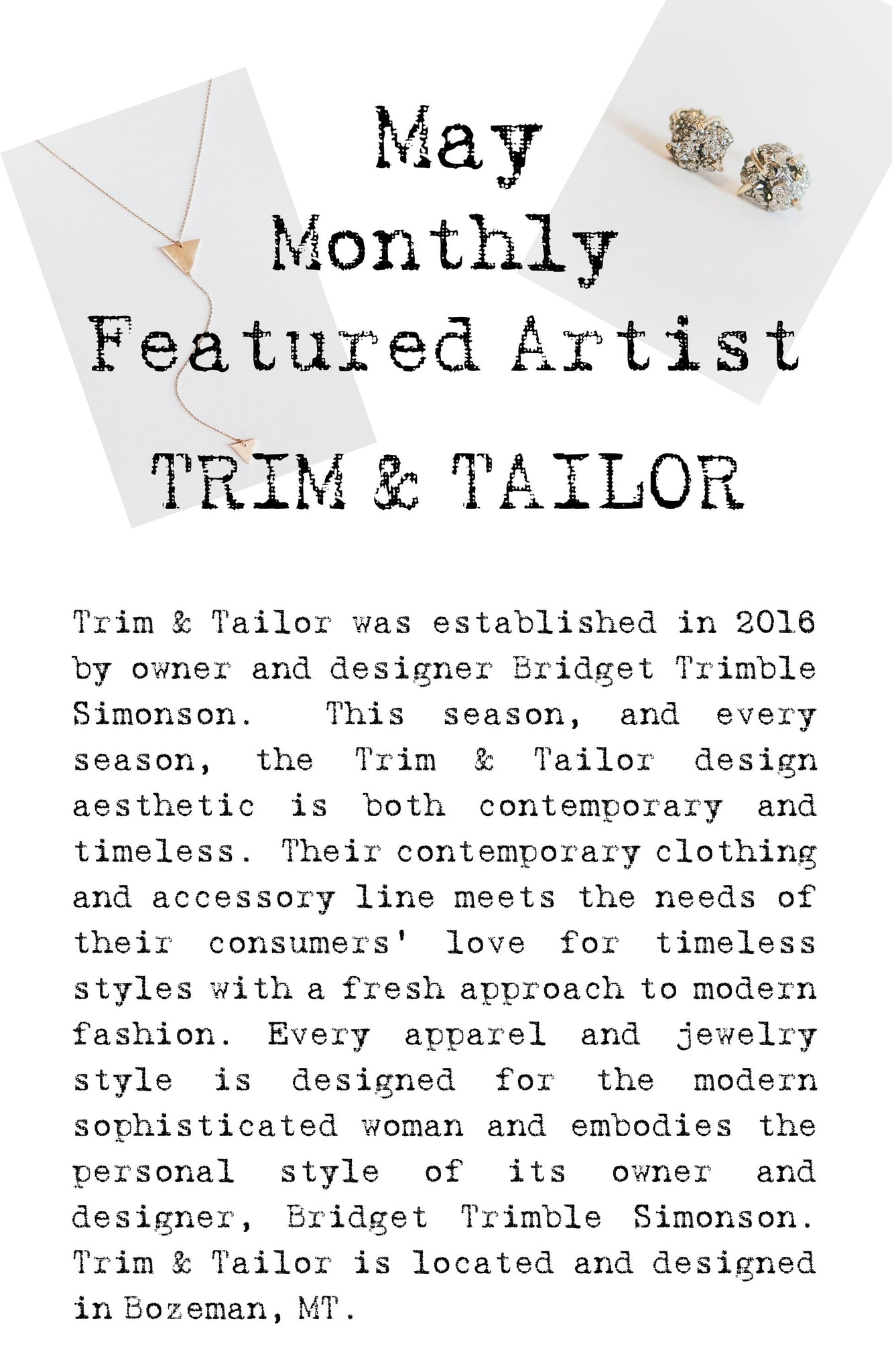 MAY Monthly Featured Artist
Trim & Tailor was established in 2016 by owner and designer Bridget Trimble Simonson. This season, and every season, the Trim & Tailor design aesthetic is both contemporary and timeless. Their contemporary clothing and accessory line meets the needs of their consumers' love for timeless styles with a fresh approach to modern fashion. Every apparel and jewelry style is designed for the modern sophisticated woman and embodies the personal style of its owner and designer, Bridget Trimble Simonson. Trim & Tailor is located and designed in Bozeman, Mt. 
Make sure you shop the beautiful Trim & Tailor Collection this month at -sole sisters-. If you see a piece on any of our social media sites you are interested in, please feel free to phone us at 406.449.4221 and we will be happy to arrange a sale for you.