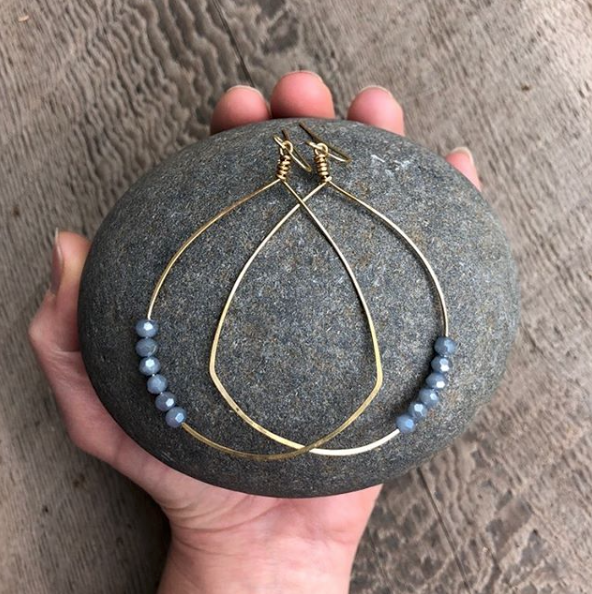 monthly featured artist for july
now featuring Goldust jewelry at -sole sisters- for the month of july!
among the northern rockies of montana, liv ensign designs and creates one-of-a-kind, handmade earrings. each piece is thoughtfully crafted from their colors and contours, to the conscientious sourcing of materials, through their meticulous construction and finishing. her jewelry is reflective of her life amidst the landscape in which she resides, bringing together delicately feminine silhouettes and the brilliant tones of her environment.

liv grew up in a home that emphasized both the celebrations of nature and artistry. these values continue to inspire her use of color and how it can convey a sense of playfulness and joy in the spirit. through her lightweight designs, she hopes to bring forth that same energy to the beholder of her earrings. with each piece fully formed by liv's hand, her earrings are uniquely individual, expressing nuanced characteristics of their make.
shop goldust jewelry at -sole sisters- through the month of july!