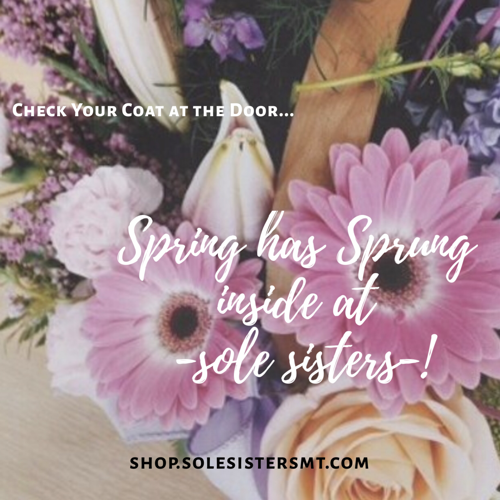 spring has sprung this past week inside the doors of -sole sisters-! our recent market deliveries have landed quickly and we can't be happier! although our winter seems to have come a bit late this year, we all know that march is the season spring shopping really begins! 
the 2019 spring collections are filled with beautiful colors of mustard, clay and olive green once again.  many pallettes of neutrals will flood our shelves and racks in the form of dresses, linen pants, sweaters and tops!  you'll find florals, polka dots, and stripes sprinkled about in beautiful solids and basics throughout the store too!
let's not forget the footwear and accessories 
we're so excited for the change of season, indoors at least:) stop into the store and enjoy an hour or a minute, we're sure you'll leave with a spring in your step!